Step up your recruiting game to find top talent in this tight job market. Address these 5 critical aspects of your recruiting strategy.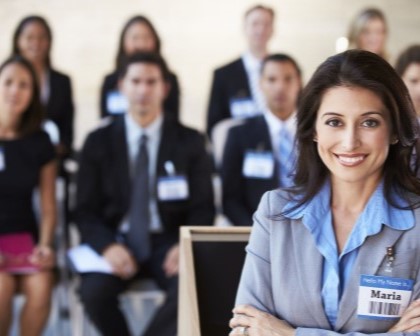 Recruiting Top-Tier Talent in a Tight Job Market
Despite the Fed's effort to cool inflation by hiking interest rates, the labor market remains tight, with low unemployment and millions of unfilled jobs. As a result, employers are facing fierce competition for top talent, with job seekers ratcheting up their expectations. To meet this challenge, employers must step up their recruiting game and consider a complete makeover to attract top talent.
Specifically, businesses need to address five critical aspects of their recruiting strategy:
Clarify Your Value Proposition
In today's job climate, high-quality employees are looking for more than just a job. They have become much more discerning in choosing where they want to work, preferring a company that best suits their skills, career ambitions, and values.
While competitive salaries are an important factor, job candidates want to be able to assess prospective employers based on the strength and clarity of their mission and values to see if they're aligned with their own. In a competitive arena, your company's value proposition is a critical selling point for your target audience.
Become Genuinely Employee-Centric
Top-tier candidates today are more skeptical of the typical workplace that places the company's needs ahead of its employees. Instead of focusing on company outputs such as sales and revenues, businesses with an employee-centric culture focus on the people who generate those outputs, recognizing their pivotal role in the company's success.
Companies that emphasize work-life balance along with clearly defined leadership development and career advancement tracks are becoming more successful at attracting top talent and experiencing much higher levels of productivity.
Reward Employee Referrals
Very often, a company's best source of top talent is its employees. Proactively encouraging employee referrals benefits everyone — bringing top-tier candidates to the company's attention while allowing employees to feel they play a key role in shaping the work culture.
The best way to get your employees involved is through incentives, such as cash bonuses, gift cards, or additional time off. You can assist your employees by equipping them with "top talent referral cards" they can give to people who they feel would be an excellent fit for the company.
Don't Wait for Top Candidates to Come to You
You can meet great candidates by going to them. Your top priority as a recruiter is to fill your pipeline with high-quality candidates who may not be looking for work now but would be an excellent fit for your company. The best place to meet candidates is by attending networking events centered around similar industries. Of course, it's purely a numbers game, but the more candidates you meet, the more the word will get out about your opportunity. Get them in your pipeline and cultivate them. Sooner or later, your number will come up.
Get Socially Active
Companies that actively engage on social media are likely to find high-quality job candidates because it's how people connect these days. Using a well-conceived social media strategy, you can use your sites to share information about your company and job opportunities. Job candidates are likely to gravitate toward LinkedIn as a place to find opportunities, but sites such as Facebook, YouTube, and Instagram allow you to showcase your company and its opportunities.
If your goal is to attract job candidates through your social media sites, you should ensure that your company website is top caliber with a clean design and a clear message that differentiates your company and highlights your selling points as a great place to work.
Recent articles: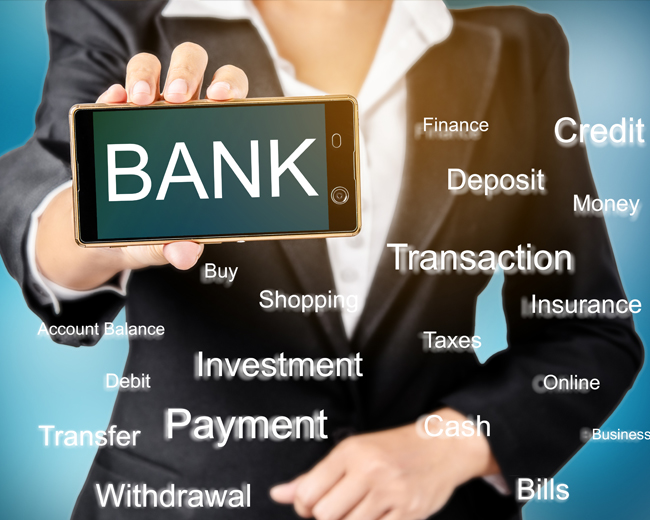 The Benefits of Mobile Banking and Remote Deposit Capture
-
Embrace mobile banking now! Streamline operations, access funds, and manage finances conveniently—maximize your business potential.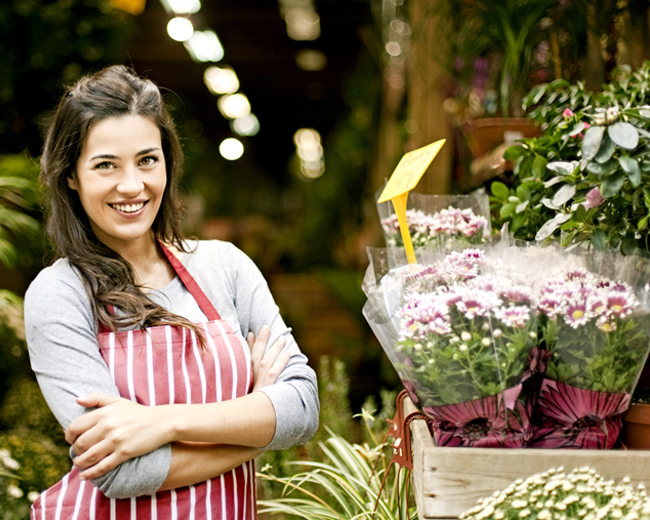 Should You Have a Blog on Your Website?
-
Embrace blogging to engage, boost visibility, and drive traffic. It's a vital tool for business success in today's digital landscape.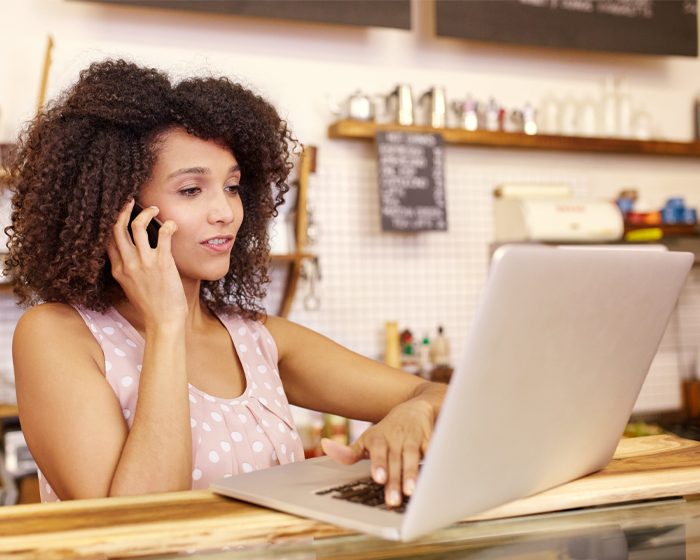 Best Practices for Protecting My Business Online
-
Secure your business online: Understand cloud security, train employees, encrypt local data, and clarify provider responsibilities to prevent data breaches.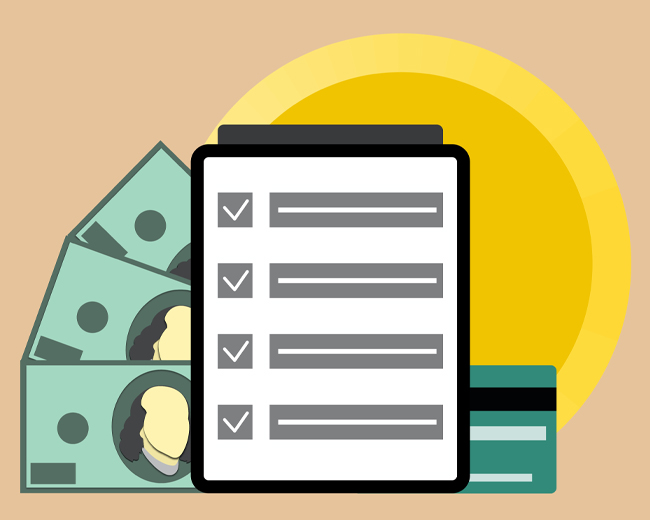 Using ACH to Improve Cash Flow
-
Discover how ACH streamlines finances: cost savings, faster transactions, improved cash flow, and security. Maximize benefits with bank collaboration.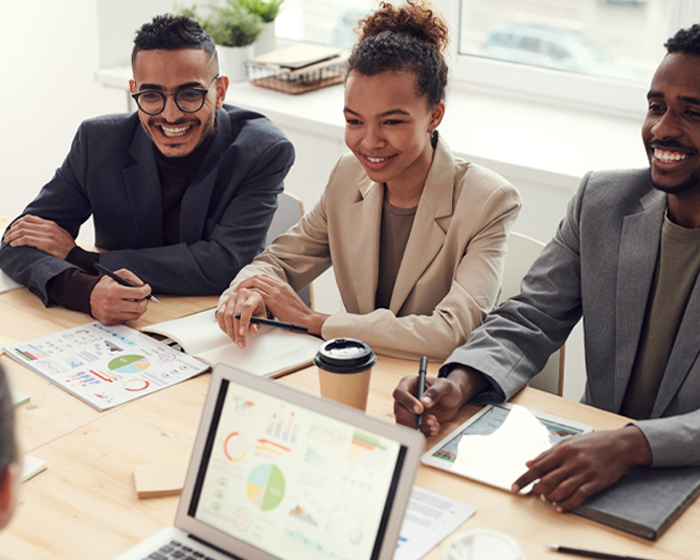 10 Ideas to Help You Recruit New Talent
-
In today's highly competitive arena, effective recruitment must be an ongoing process requiring adaptability and continuous improvement. Here are 10 ideas to help you recruit new talent.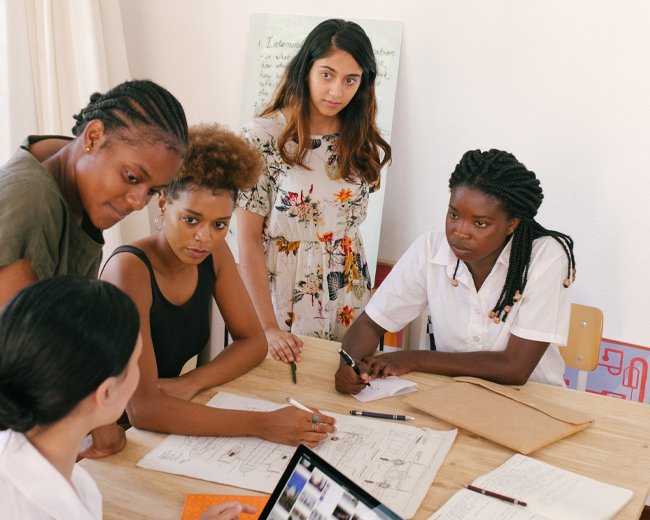 How AI Could Improve Your Business
-
Small businesses are beginning to integrate AI technology into their operations. Can AI impact your businesses performance making it worthwhile? Here's how small businesses are benefiting from AI technology.