Your ability to grow your business relies on effectively managing your cash flow. Here are 8 tips for taking your cash flow management to the next level.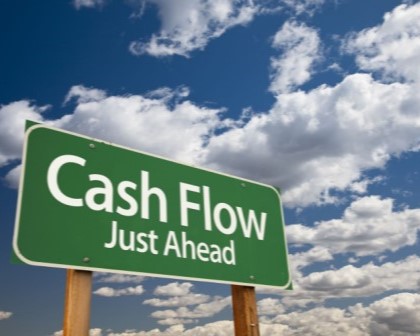 Cash Flow Management Tips for Small Businesses
In the beginning, most businesses rely on the zealous management of their operations to generate sufficient cash flow. However, there comes a time when their ability to grow and flourish relies more heavily on the effective management of their cash.
For many small businesses, it's as simple as finding ways to get cash in as quickly as possible and controlling cash going out to keep as much in the business as possible. However, growing businesses hoping to get to the next level need a more deliberate and disciplined approach to managing their cash. Here are eight tips for taking your cash flow management to the next level.
Getting Cash into Your Business
Tip #1: Don't Let Your Customer's Cash Flow Problems Become Your Problem
Small businesses often place themselves at the mercy of bigger companies by offering flexible payment terms to win them over as new customers. If your cash flow depends on a number of big customers paying on flexible terms, you can run into a severe receivables problem. Set your billing policies in stone with specific payment terms, late payment penalties, and legal recourse.
Tip # 2: Streamline Your Processes
It's common for smaller businesses to use a manual process involving multiple people and unnecessary steps to get an invoice out the door. That can extend the payment term by several days or weeks. An automated billing system can reduce the time and resources it takes to process invoices, getting them in your customer's hands immediately.
Tip #3: Stay on Top of Your Receivables
It's not uncommon for smaller businesses with limited staff and resources to allow their receivables to pile up. Businesses of any size need a process for reporting and sorting aging receivables. An automated accounts receivable system can save time and money while enabling your business to track down aging receivables more efficiently. You can also offer discounts to customers who pay their invoices early.
Tip #4: Offer Electronic Payments
In this digital age, most businesses and consumers prefer to transact electronically, so why don't you? Automated Clearing House (ACH) and Electronic Funds Transfer (EFT) are low-cost payment options that can accelerate cash into your business. They also provide additional protections against fraud.
Controlling Cash Out of Your Business
Tip #5: Manage your expenses
Controlling cash flowing out of your business starts with controlling expenses. In addition to watching day-to-day expenses, you should always be on the lookout for opportunities to negotiate price breaks with vendors and suppliers.
Tip #6: Control Employee Expenditures
Use a business credit card to set spending limits based on employee and management needs. It should also offer online account monitoring that reports spending in real-time.
Tip #7: Stretch Your Payments
Rather than paying bills based on an internal payment schedule, align your payables to your vendors' and suppliers' payment terms. The goal is to maximize cash on hand at all times. An automated payables system linked to ACH or EFT is a low-cost way to accomplish that.
Tip #8: Make Payments Electronically
Writing and mailing checks and then waiting for them to clear before reconciling the business checking account can suck the life out of a business. With digital technology, such as ACH, EFT, and online banking, you can streamline the payables process and make it more reliable. Monitoring your transactions in real-time can increase your control over your cash.
Bonus Tip: Partner with Your Bank
The digital age has ushered in new technologies that offer small businesses low-cost, large-scale solutions for more effectively and efficiently managing their cash. Your business bank can tailor solutions to your particular needs and budget.
Recent articles: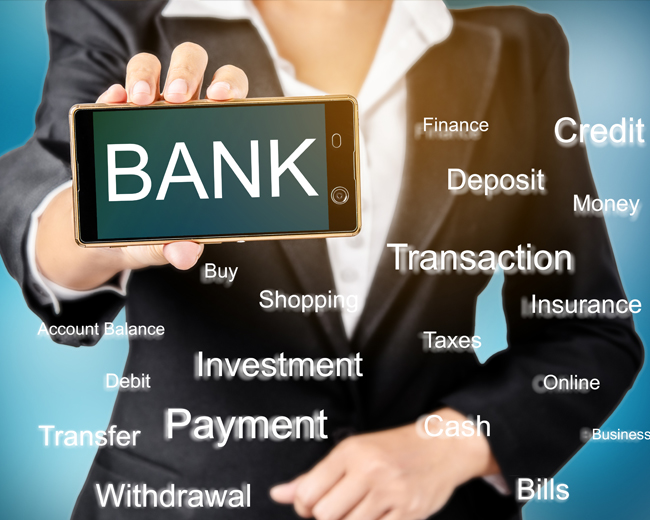 The Benefits of Mobile Banking and Remote Deposit Capture
-
Embrace mobile banking now! Streamline operations, access funds, and manage finances conveniently—maximize your business potential.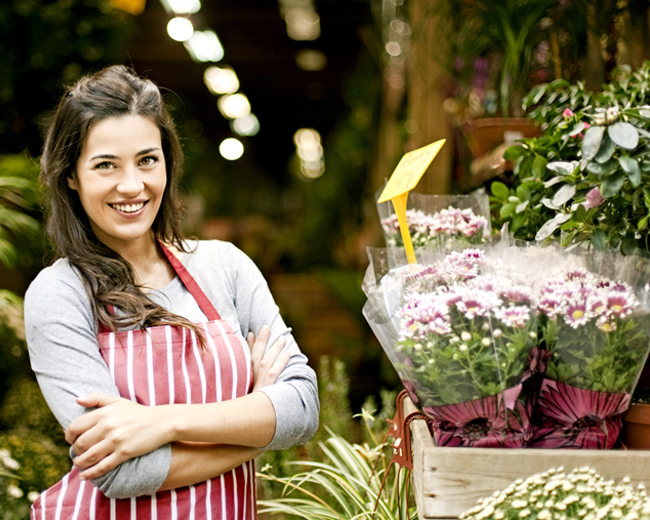 Should You Have a Blog on Your Website?
-
Embrace blogging to engage, boost visibility, and drive traffic. It's a vital tool for business success in today's digital landscape.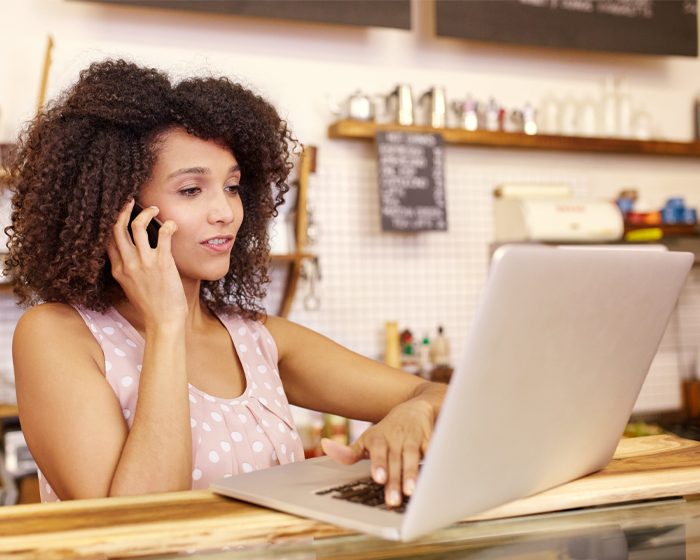 Best Practices for Protecting My Business Online
-
Secure your business online: Understand cloud security, train employees, encrypt local data, and clarify provider responsibilities to prevent data breaches.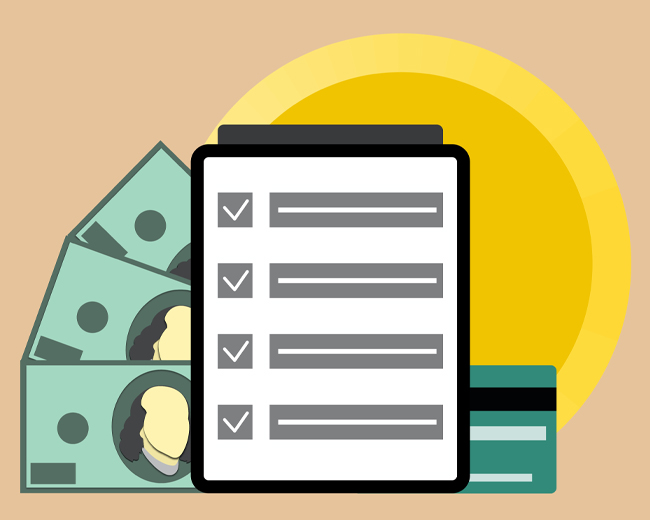 Using ACH to Improve Cash Flow
-
Discover how ACH streamlines finances: cost savings, faster transactions, improved cash flow, and security. Maximize benefits with bank collaboration.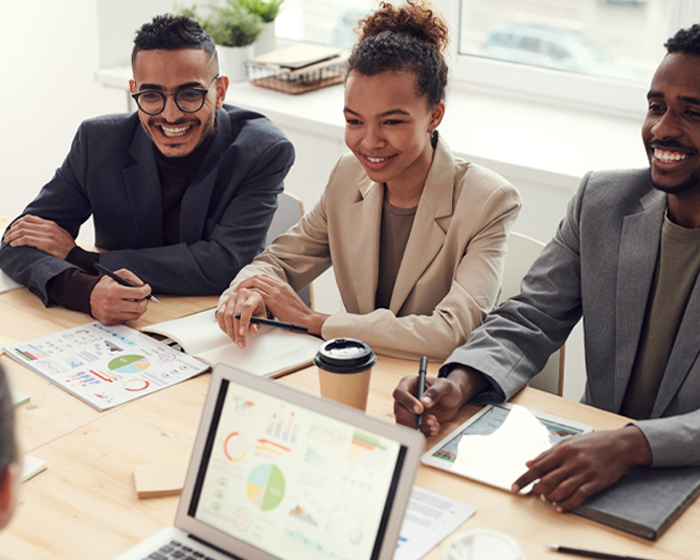 10 Ideas to Help You Recruit New Talent
-
In today's highly competitive arena, effective recruitment must be an ongoing process requiring adaptability and continuous improvement. Here are 10 ideas to help you recruit new talent.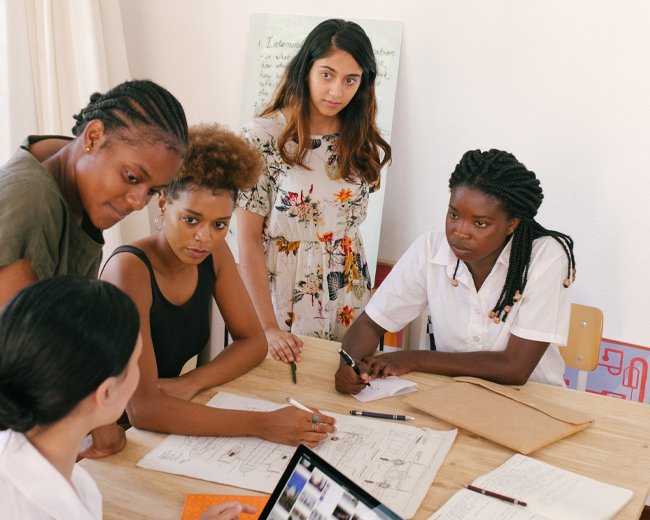 How AI Could Improve Your Business
-
Small businesses are beginning to integrate AI technology into their operations. Can AI impact your businesses performance making it worthwhile? Here's how small businesses are benefiting from AI technology.